TOTAL CUSTOM SOLUTIONS
Whether your space is residential, commercial or industrial, 
Marley digs in deep to deliver planning and design services that allow you 
to spend more time and effort focusing on the big picture.
Advice & answers
For over 50 years, Marley has been taking on the custom jobs other firms won't touch. Tap into that experience on your next project.
Limitless Possibilities
When plans are a little "out there," architects and engineers trust Marley to help them expand the boundaries of what's possible.
creating the future
We're always improving our process and our products to keep in step with where your industry is going.
no more callbacks
Our end-to-end quality assurance process checks and double checks every product to make sure it fits your exact requirements.
OUR CUSTOM CAPABILITIES
Our engineers work as an extension of your own team to troubleshoot, test and propose custom heating solutions to keep your project moving in the right direction. Take a look at some of our custom capabilities.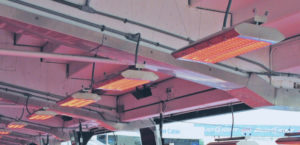 Built to suit your spec
Tailored to your design and performance needs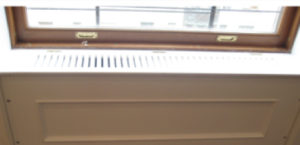 hidden heat
From custom enclosures to silkscreening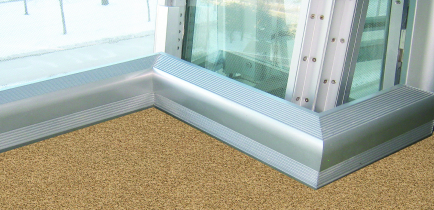 seamless construction
Custom cut and mitering to 43°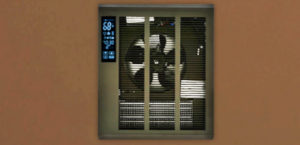 total integration
Control options and BMS compatibility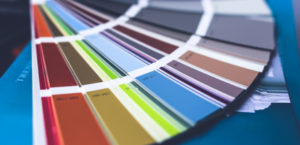 complement any design
Custom finishing and paint matching
Explore real solutions to unique challenges below
Seamless Window Lines, Even at Extreme Angles
Spertus Institute of Jewish Studies | Chicago, Illinois
Photo by Beyond My Ken*
The Vision

Custom window shapes on all ten floors, creating a unique façade.

The Challenge

Help prevent drafts and reduce condensation over a large glass surface.

The Solution

Marley custom cut, mitered and welded our aluminum convectors into 556 distinct shapes to deliver a seamless draft barrier for the Spertus Institute's unique window line.
Integration with Custom Enclosures
535 West End Avenue | New York, New York
The Vision

Create an upscale, retro-modern design for apartments on New York's Upper West Side.

The Challenge

Provide a heating solution that would fit unobtrusively with this unique architecture.

The Solution

Marley designed, built and safety-tested a 100% custom convector to fit the retro-inspired architectural enclosures the building's designers had created on site.
Space-Saving Design for Sanitary Environments
Johns Hopkins Hospital Burn & Trauma Unit | Baltimore, Maryland
The Vision

A gentle, adjustable heating system that could support the recovery of patients unable to regulate their own body temperature.

The Challenge

Patients' sensitive condition made fan-forced heating solutions untenable.

The Solution

Marley adapted our radiant ceiling panels to create retractable heating units able to provide just the right level of comfort for patients, without the need for fans or blowers.
Custom Design & Setup
New Era Field | Buffalo, New York
Photo by Idibri**
The Vision

A stadium seating area that stays comfortable even in late winter.

The Challenge

Delivering efficient heat in an extreme-temperature environment.

The Solution

Sometimes it's all about putting the right product in the right place. Marley designed over 200 infrared heaters in a precisely calculated pattern to keep fans warm on sub-zero days.
MARLEY MADE-TO-ORDER PRODUCTS
Made to Order products offer varying sizes and output levels to give you more control. These products combine depth of configurability with the ease of ordering directly from our catalog.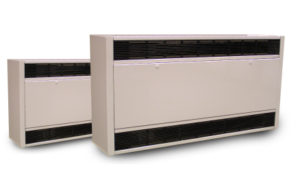 MULTIPLE SIZES & outputs
Fit your space and heating needs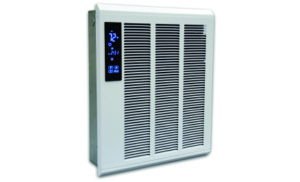 complete control
Thermostats, switches, even
 BMS compatibility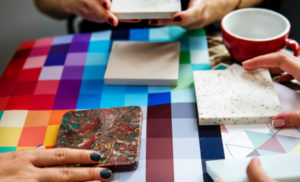 any paint, any pattern
Custom finishing and paint matching
TACKLE YOUR TOUGHEST HEATING PROBLEMS
Our engineers are ready to consult with you to create a Total Custom Solution that addresses your building's needs and complements your design aesthetics.
New Era® is a registered trademark of New Era Cap Co., Inc. Johns Hopkins® is a registered trademark of The Johns Hopkins University CORPORATION.
All product and company names are trademarks™ or registered® trademarks of their respective holders. Use of them does not imply any affiliation with or endorsement by them.
*Photo of Spertus Institute of Jewish Studies By Beyond My Ken (Own work) [GFDL or CC BY-SA 4.0–3.0–2.5–2.0–1.0] via Wikimedia Commons. Link to material.
**Photo of New Era Field By Idibri [CC BY 2.0] via Wikimedia Commons. Link to material.